| | |
| --- | --- |
| 2018.1.8 | Opening English web site |
| 2018.1.14 | Opening Intenational Shop page for Horsecall use outside Japan |
| 2018.2.20 | Treadmill Trial Mode: State-of-the-art Treadmill performance analysis function to be released March1st |
Introduction
The Horsecall system was born in Japan in 2016 and has already been adopted among Japanese leading racing stables as well as breeding farms. Horsecall has been contributing to the training not only of famous G1 winning racehorses but also of young upcoming horses.
The greatest feature of the system is the real-time exercise monitoring function from anywhere in the world. Traveling speed, horse location, heart rate and heartbeat interval data are accumulated into the database on the Internet in real time. You can immediately check advanced analysis results such as track time,acceleration profile, intensity of exercise, recovery from fatigue, and activation status of autonomic nerves via smart phones, tablets and PCs.
All data is stored automatically, no need to upload exercise data manually.
Horscall data comparison function can provide quick comparison among training data with each other. The Horsecall system is the cloud-based analysis database therefore clients can always use the latest analysis function. Also its analytical system based on deep mechanical learning system (AI) and its system keep improving its analysis functions.
There are similar system already exists, however, Horsecall provides in depth analytical monthly report and it can be customized to the clients needs. Not only average of stable monthly performance but also by horse progress analysis to monitor condition of each parameter. Report format can be customized upon request such as monthly report to the horse owner.
Horsecall has the most advanced analysis functions, but quite simple to operate. Since the electrode is built in the girth cover, just attach the cover to the girth. Then, start tapping with Horsecall Training application when start exercise.
The Horsecall system has a unique option to link with SmartEyewear. Since heart rate and Furlong time converted speed are displayed inside the right eye glass, jockey can accurately monitor the travelling speed. Even at new or overseas race track, you can reliably maintain your travelling pace same as home track.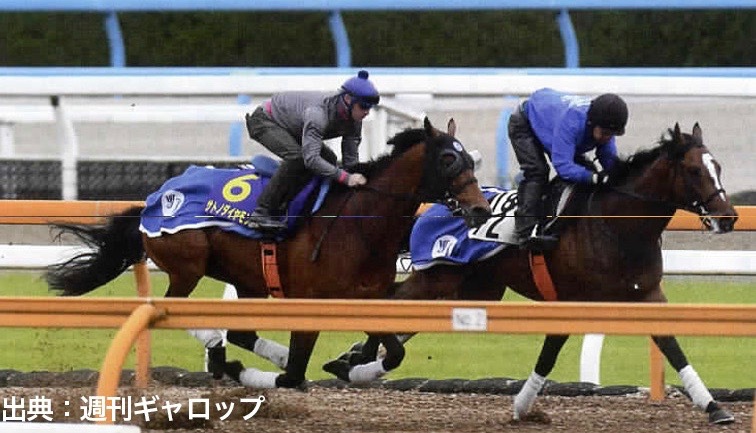 State-of-the-art analysis system composed of sensors and ICT
"Horsecall" consists of high performance heart rate sensor, GPS, girth cover type low impedance built-in electrode, data link smartphone and SmartEyewear (option).
Exercise data is automatically uploaded on the internet cloud server in real time via smartphone.
If you have an Internet access, you can check the training situation in real time via smartphone, PC or Tablet from anywhere in the world.
Collected data is analyzed instantaneously and lists cardio conditions, recovery from exercise fatigue and other training intensity index.
Progress of training can be reviewed easily through data comparison function, which provides key exercise index as well as track time (1-5F from goal point).
Burden and fatigue from the exercise can easily reviewed with Burden & Recovery chart.
Horsecall visualize racehorse active condition with state-of-the-art analysis technology.
Sensing Technology

Horsecall adopts high spec heart rate sensor. Specially developed girth cover built-in electrode (patent pending) can provide accurate heart rate data. It enables stable heart rate measurement even when a racehorse travels at speeds approaching 70 km / h.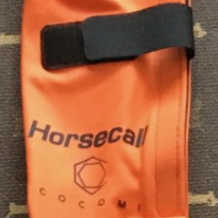 Smart Eyewear

Smart Eyewear is a sytem displaying heart raete and/or speed converted into fulong time. It links to the smart phone. A jockey can easily monitor real-time speed or heart rate during training. Such real-time display system can help unique interval training or maintaining specific speed during canter or gallop exercise.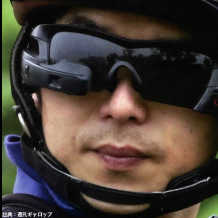 App & Web analysis system

Analysis system is the core of Horsecall. The racehorse exercise data collected through the system is automatically stored on the cloud server in real-time via the smartphone. Cutting-edge analysis technology instantly display training performance such as cardiopulmonary performance, recovery of horse body, fatigue intensity of the racehorse. It is a state-of-the-art training support system. Horsecall system has already been adopted among leading Japanese racing stable and has contributed to the victory at the international G1 races. Now Horsecall is expanding into international racehorse industry such as Australia, United Kingdom, South Korea and other countries.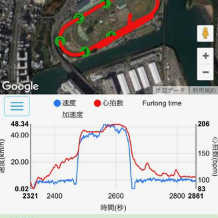 REAL-TIME!
From anywhere in the world
Horsecall is a real-time system. Collected data is automatically uploaded to the cloud server on the internet via smart phone. No manual upload is required. What is happening on the track can be reviewed through smart phone, tablet or PC in real-time.
Further more, you can even monitor training data from anywhere in the world.

Convenience

Just start Horsecall app.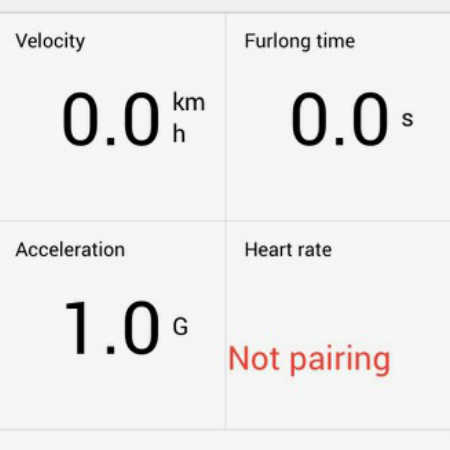 In Horsecall, when a jockey selects a training horse and start Horsecall application, data such as heartbeat, speed, position information and so on are automatically saved on the cloud server. It is an easy operation just to start and finish the application at the start and end of training. Even in case of transmition error or disconnection during training, training data is automatically saved on the smartphone and uploaded after finishing training.
Analytical function

Training performance in one window
As soon as training is completed, the heart rate, speed, acceleration, and position data are to be analyzed by advanced analysis server, and the training performrance such as level of exercise burden, fatigue , cardiopulmonary burden, etc. is immediately displayed. Analysis results can be checked from anywhere in the world if you can connect to the Internet on your own smartphone, PC or tablet terminal. In the advanced version (Meister version), more advanced analysis functions such as comparison function for each horse and training and analysis of acceleration profile responding to the track condition are built in.
Treadmill Analysis
State-of-the-art Treadmill Performance analysis function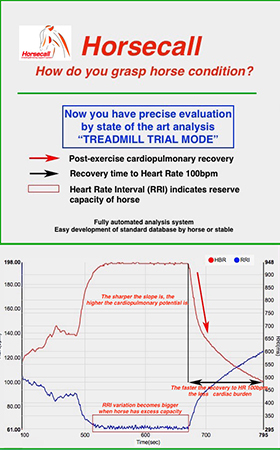 The treadmill is increasingly used for assisting track training. In Australia, Europe or other countries, treadmill applications for physical fitness analysis are expected to become popular. As the burden on the legs is lighter and training load can be controlled properly, the treadmill training makes it possible to use physical fitness analysis. Now high spec. racehorse performance analysis function is available.

Reporting
Goal is not data but how to summarize and evaluate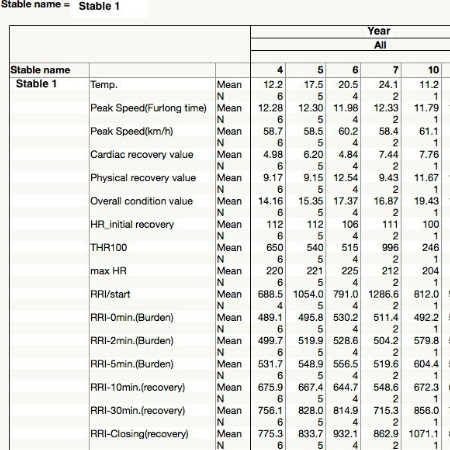 In the Meister version of Horsecall, Montly report of training data is provided. Data summary for each horse is provided with important paramter such as training time, cardiopulmonary performance parameter, horse physical recovery paramter and so on. It also supports more advanced data analysis upon request to review seasonal exercise burden review or individual training progress. Customized database for exclusive stable can be developed.

Extensibility
Flexible system configuration ensure high extensibility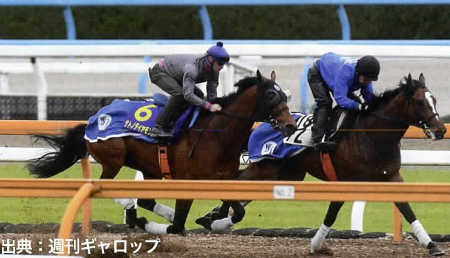 Horsecall allows flexible system configuration such as simultaneous measurement of one to many units, group management by stables. Flexible system configuration can respond to the needs of stables such as addition of glass terminal and correspondence to individual report (Master version).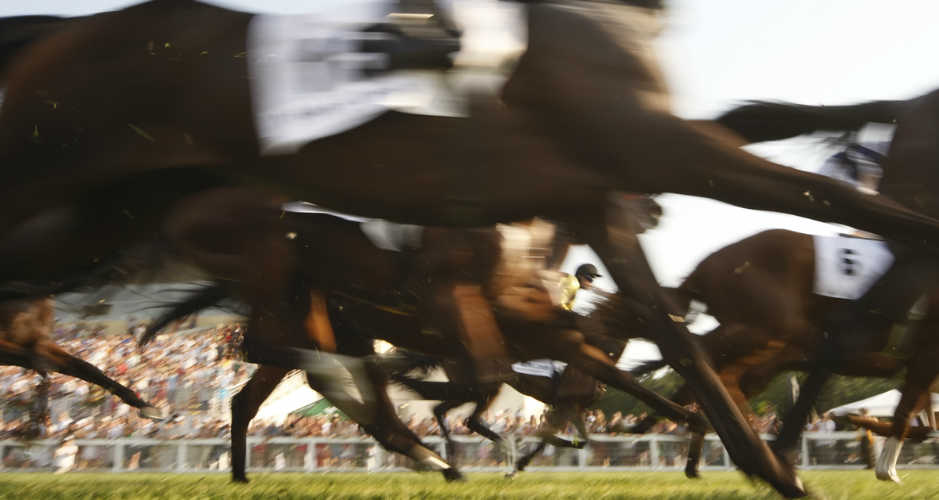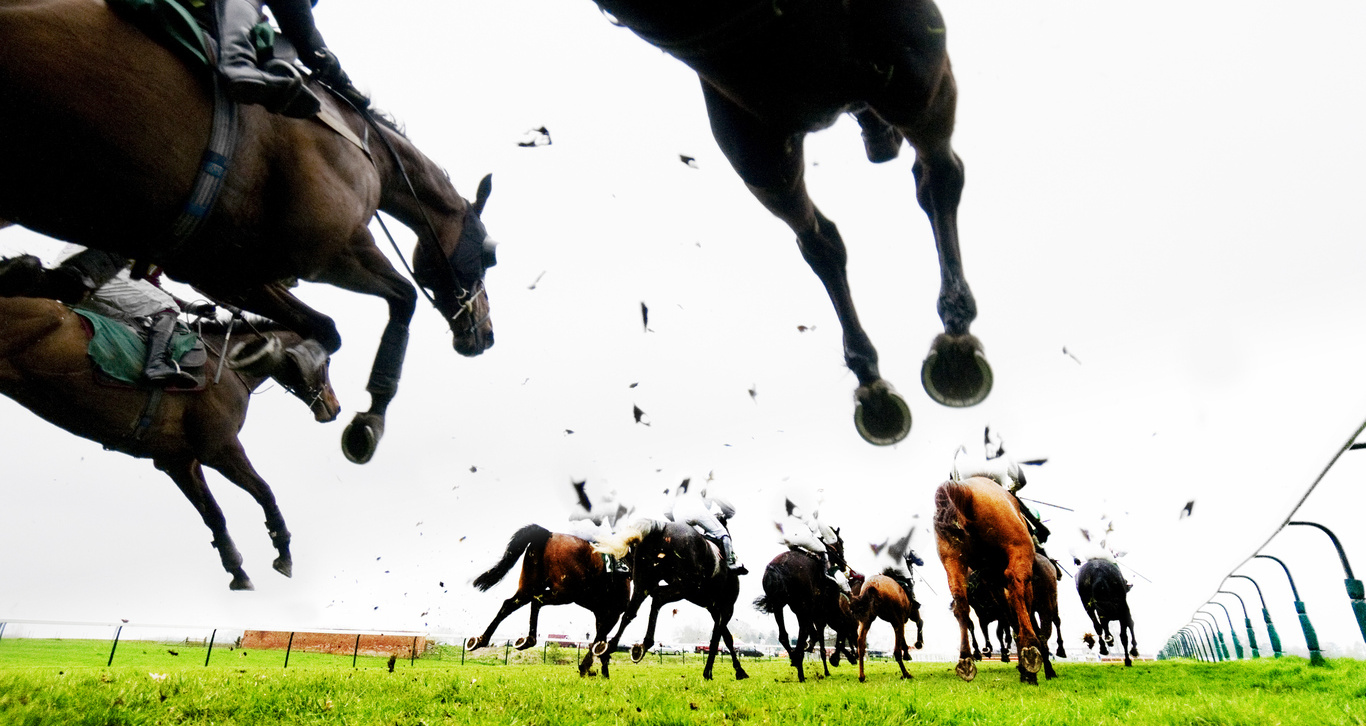 Corporate Profile
| | |
| --- | --- |
| Company name | Anicall Corporation |
| Head Office | 15-19 Honmokuwada, Naka-ku, Yokohama-city, 231-0827, Kanagawa, Japan |
| CEO | Representative Director, CEO Akira Hanawa |
| Establishment | March, 2014 |
| Capital | Yen 72 MM |
Anicall Corporation


TEL:+81-45-263-9079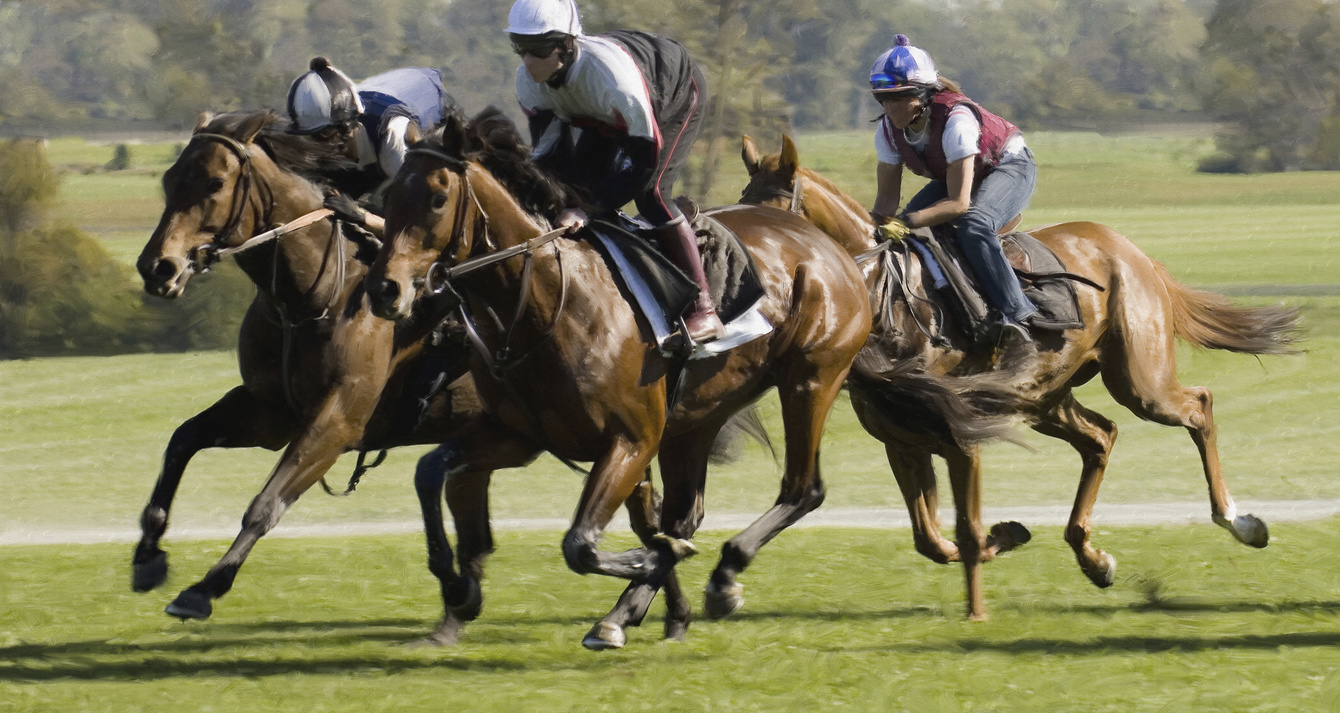 この度はお問い合わせいただき、誠にありがとうございます。
必要な項目をご記入の上、「記入内容を確認」ボタンをクリックしてください。
※当社の営業時間は、平日月曜日から金曜日の午前10時から午後6時までとなります。
Thank you for your contact to Horsecall Division of Anicall Corporation
Please fill in the nesessary items and tap the "send" icon.